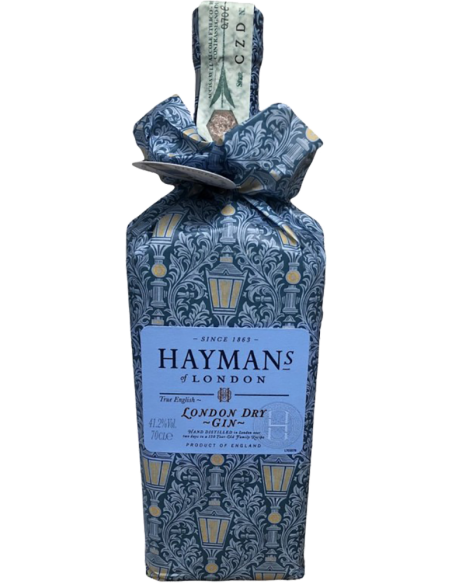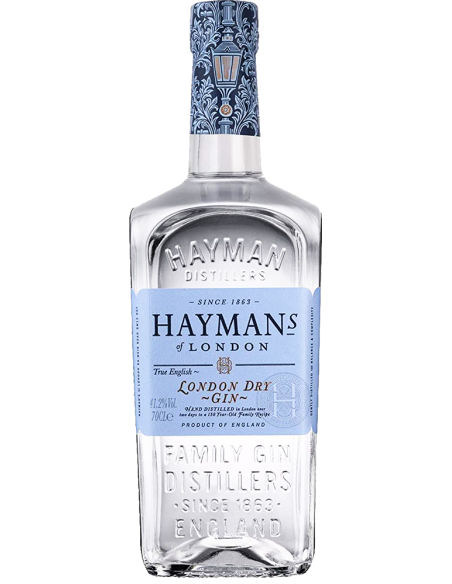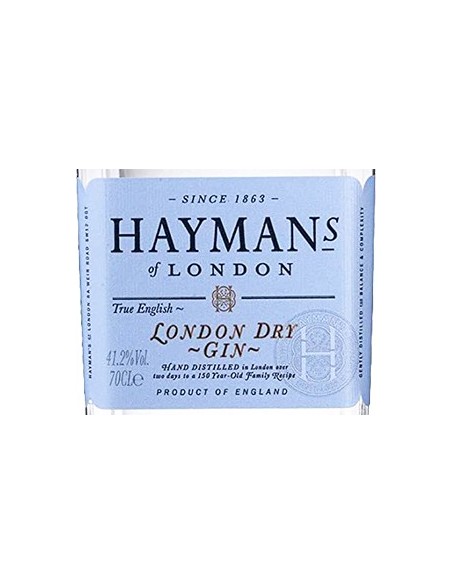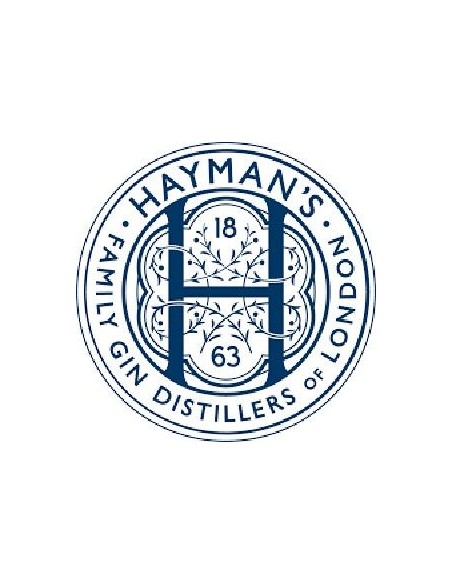 'London Dry' Gin by Hayman's is an impeccable interpretation of the most classic of London Dry, a simple and linear distillate, which renews the great tradition of the past, in an authentic and refined way. It is prepared according to the most ancient customs, with a refined selection of botanicals from all over the world, including: juniper, coriander seeds, lemon and orange peel, angelica root, cassia bark, orris root, licorice and walnut muscat. The herbs are macerated in pure English wheat alcohol and then distilled slowly and meticulously, to ensure perfect extraction of all aromas. Its fine, balsamic, delicately spiced and citrusy profile makes it suitable to be tasted alone or to be used to make precious classic cocktails or original creations of the modern mixology. Excellent.
Product Category

Gin

Designation

Gin

Type of Production

Distilled

Grape / Raw material

wheat

Size

700 ml.

Country

England

Alcohol Content

41% vol.

Service Temperature

16° – 18° C.

Suggested Glass

Small circle glass

Style

London Dry

Packaging

Hand-Wrapped

Food Matches

Cocktail, Aperitif

The Hayman family has a long tradition in the art of distillation that goes back over 150 years. It all began in 1863, when the pharmacist James Burrogh inaugurated a successful production of medicines, beneficial syrups and gin in London. The business was carried on with great success by his son and then by his niece Marjorie Burrough, flanked by her husband Neville Hayman, creator of the Gin Beefeater in 1951. This glorious family tradition was carried on with great passion by their son Christopher Hayman who in 1987 sold James Burrough Ltd to found a small independent family-run distillery, the Hayman Distillery, and return to the origins of making gin.
Today Hayman's Distillery is led by Christopher and his sons James and Miranda. Christopher is considered, with his 40 years of experience, as one of the greatest specialists and best gin distillers in the United Kingdom: just think that for decades he has followed and controlled the production of Gin Beefeater, leading it to success and perfecting its secret recipe. . His modus operandi involves the use of a traditional discontinuous copper alembic nicknamed Majorie rather than distillation columns, which are cheaper and easier to use. This is because the family wants to produce high quality Gin with a unique and traditional style, far from the approval of industrial gins.
Gin Hayman's are born from unique and original recipes, developed with great skill from a careful selection of botanical herbs macerated in wheat alcohol. Juniper, coriander seeds, lemon and orange peel, angelica root, cassia bark, orris root, licorice and nutmeg are the main ingredients of Hayman's spirits, high-level Gin, to be enjoyed straight or in exceptional cocktails.
Color: clear and crystalline Bouquet: citrine sensations and light nuances of exotic spices and juniper Taste: clear, pure, dry and very fresh, with a pleasant citrus and slightly spicy aftertaste.
Products of the same designation
From same wine maker