The Lugana 'Le Quaiare' by Bertani is a Trebbiano di Lugana in purity. The in-depth knowledge of the vine, the selection of the oldest vines and the constant research, the selection of the bunches and the harvest in late harvest, allow this wine to reveal the most authentic character of the Lugana territory. Consistent white, with a good balance between flavor and acidity. Pleasant fruity scents of pear, peach and apricot and floral notes.

The Lugana 'Perla' by Perla del Garda, pure Trebbiano, is a white wine that the smell is delicate with floral and mineral notes, with small hints of aromatic herbs; a wine to be drunk that expresses the best in food and wine pairing. Ideal for appetizers and first simple of the land dishes, white meat and mixed vegetables.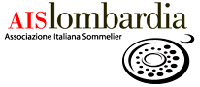 The Lugana 'Vendemmia Tardiva' by Perla del Garda, vinified with overripe grapes, it is not unusual that there are some grapes from Trebbiano di Lugana attacked by the famous 'mold-noble', which certainly embellishes the wine. Aged 14 months, it is the ideal wine to end dinner. Excellent if sipped lightly with blue cheeses.