'Alexandros' by Colli di Lapio is a Greek in pureness unique for fineness, vinified and left to mature in steel tanks only to enhance its natural characteristics, in the best tradition of the territory. Beautiful floral and fruity notes of mango, peach, citrus. It stands out for its balance and elegance and will be able to give beautiful surprises even many years later.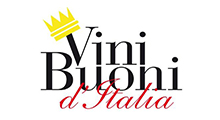 The Irpinia Bianco DOC 'Campanaro' by Feudi di San Gregorio is the perfect synthesis between Fiano and Greco. The delicate notes of yellow flowers and camomile from Fiano are combined with the freshness and minerality of the Greek. Balanced taste, enhanced by a short wooden passage that enriches the wine's bouquet. A white to match with seafood or white meat.

Capri Bianco by Scala Fenicia is a wine that brings to mind the saltiness of the sea, with very pleasant iodine notes and sapidity at the end. Convinces for its enjoyable taste and for its versatility in matching. Produced and bottled on the island of Capri, it is a must for those who love extreme and territorial wines.