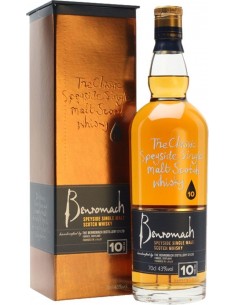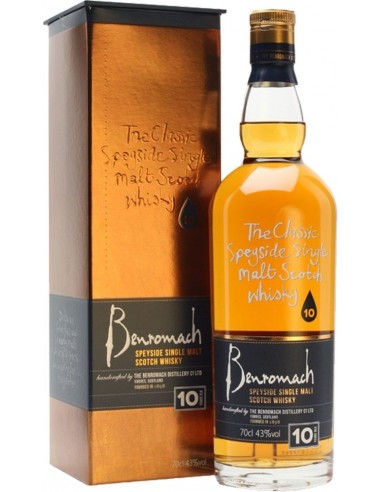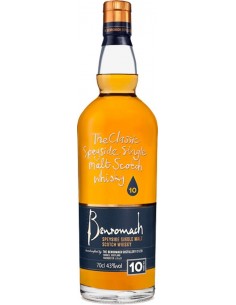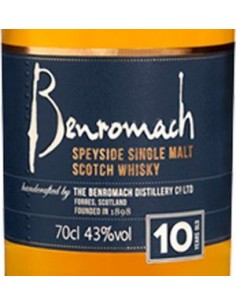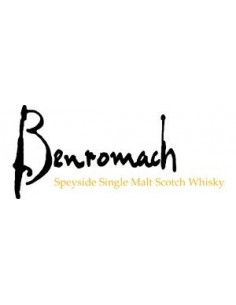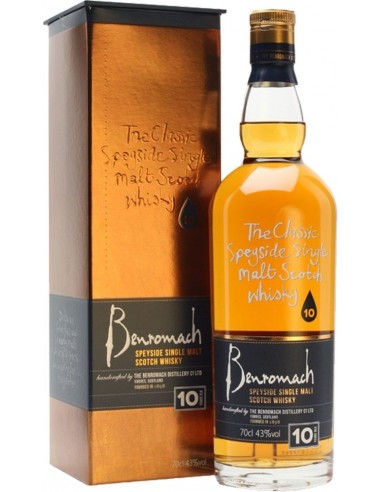 Single Malt Scotch Whisky Speyside 10 Y.O. (700 ml.) - Benromach
Benromach's Speyside Single Malt Scotch Whisky 10 Years Old is left to mature for 80% in Bourbon barrels and 20% in Sherry's barrels. The last year rests in Sherry Odoroso barrels. It is a whiskey that immediately falls in love. If stretched with water, in a maximum of 1/5, exotic fruits, especially kiwi and pineapple, emerge, and the toasted aroma is exalted.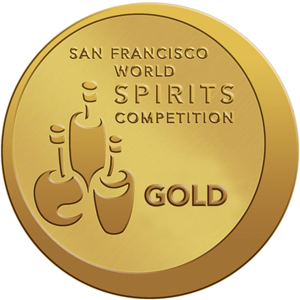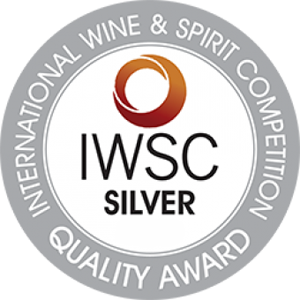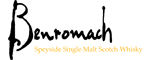 THE WHISKY
The aroma is influenced by the sherry to which are added nuts, chocolate and spices with hints of cinnamon, malt and green apple, all tied up by a peat smoke background, while the addition of water is instead the smell of oak charcoal and malt make it a master. On the palate it is creamy with a good turbidity to which are added notes of berries and sherry, with the addition of water the pebbleness dampens on the surface with notes of toasted malt and sweet sherry. The finish is long and persistent with subtle notes of sherry and peat.
THE DISTILLERY
Benromach Distillery was born in 1898, at the hands of a alcoholic merchant, F. W. Brickman, who joined Duncan Mc Callum, then owner of the Glen Nevis Distillery. The history of Benromach, located in Forres, Northern Scotland, is marked by constant changes of ownership and by more or less prolonged closure periods caused by prohibition, the Whiskey crisis, the economic depression of the 1930s and conflicts world. However, since 1993, the company is owned by the independent bottler Gordon & MacPhail, who has had the merit of bringing the distillery to produce Whiskey from excellent quality. Using the best natural ingredients, starting from the water flowing from the sources of the nearby Romach Hills, and respecting the necessary slowness in the execution of each stage of the distillation process, the Benfinach labeled Whisky are all well-balanced and properly smoked and distinguish themselves in achieving the highest degree of perfection.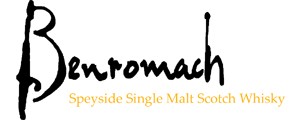 BNR-SINGLEMALTWHISKY-10YO
Data sheet
Country

Scotland

Region

Speyside

Designation

Single Malt Whisky

Grape / Raw material

orzo

Alcohol Content

43% vol.

Philosophy

Organic

Aging

10 years

Size

700 ml.

Packaging

Branded Case

Tasting

Color: GoldAroma: Sweet with precious sherry notes followed by nuts, chocolate and spices, hints of cinnamon and green apple with peat smokeFlavor: Creamy with good turbidity with notes of berries and sherry

Food matches

After Dinner - Meditation

Service temperature

16° – 18° C.

Suggested glass

Tulip glass very large

Spirit: Type of Production

Distilled

Spirit: Style

Single Malt

Awards

WSC Gold Medal, IWSC Silver Medal

Product Category

Whisky