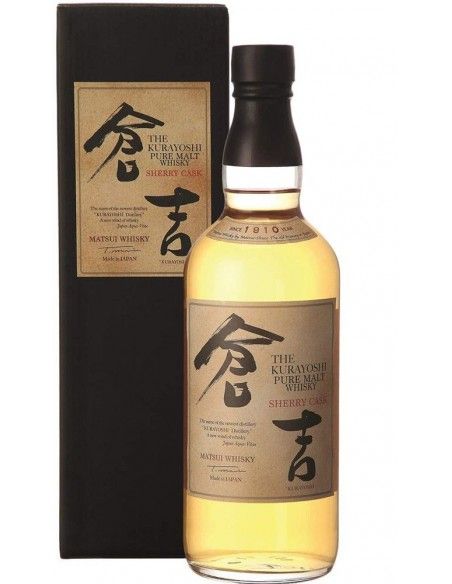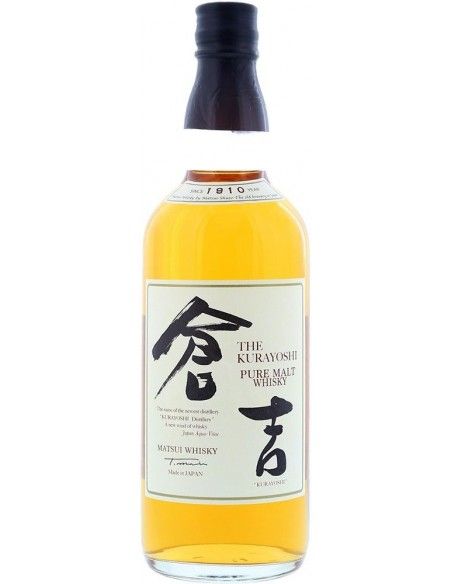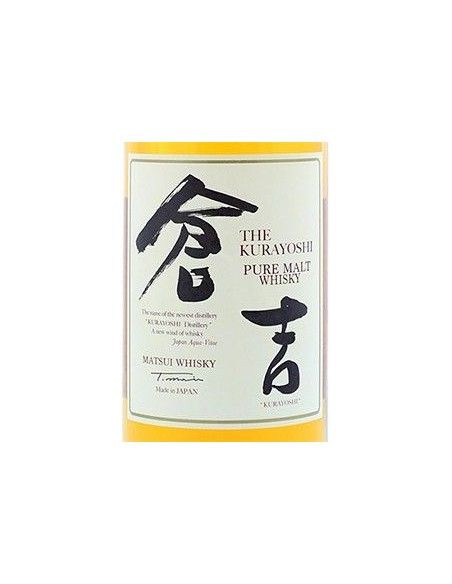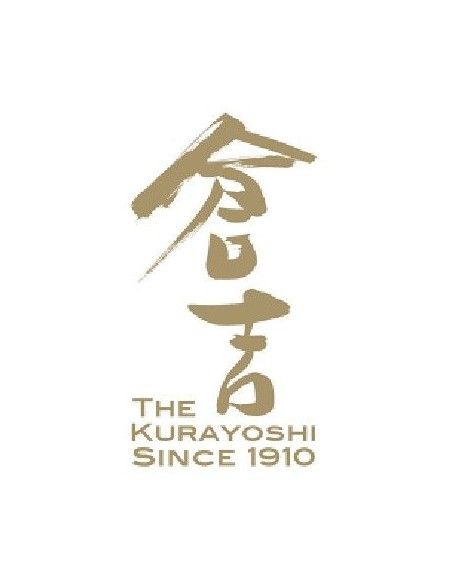 'The Kurayoshi' Pure Malt is a Japanese Whiskey produced by Matsui Whisky. Aged for more than 3 years in white ex bourbon oak barrels. It has a soft and refreshing fragrance of barley malt accompanied by sweet and sour notes of rum, malt and vanilla raisins. The light finish is a reference to the pure Tottori spring water used during distillation.
Product Category

Whisky

Designation

Blended Whisky

Type

Japanese Whiskey

Type of Production

Distilled

Other Features

Filtered

Grape / Raw material

malt

Size

700 ml.

Country

Japan

Region

JP - Tottori

Alcohol Content

43% vol.

Service Temperature

16° – 18° C.

Suggested Glass

Tulip glass very large

Packaging

Branded Case

Food Matches

After Dinner - Meditation

Tasting

Color: light amber.Bouquet: soft and refreshing fragrance of barley malt, sweet and sour notes of rum raisins, malt and vanilla.Taste: dry, malt aroma.

Founded in 1910, Matsui Shuzo is located in the Tottori Prefecture, Northwest of Kyoto and Northeast of Hiroshima, on the shore of the Sea of Japan.  Over 14% of the prefecture is a Natural park, packed with lush vegetation, rugged coastlines, rivers, and lakes.
To be clear, Matsui Shuzo is known in Japan as both a sake brewery and shochu distillery.  While the juice in Kurayoshi is 100% malted barley, the spirits themselves have been sourced from distilleries around Scotland before making their journey to Japan, where they are blended with Japanese-distilled malted barley then aged (3-18 years). The whisky is then proofed down with the famously soft ground waters of Tottori Prefecture.   All expressions of Kurayoshi are non-chill filtered, with no caramel added, and over 40% ABV.
Products of the same designation