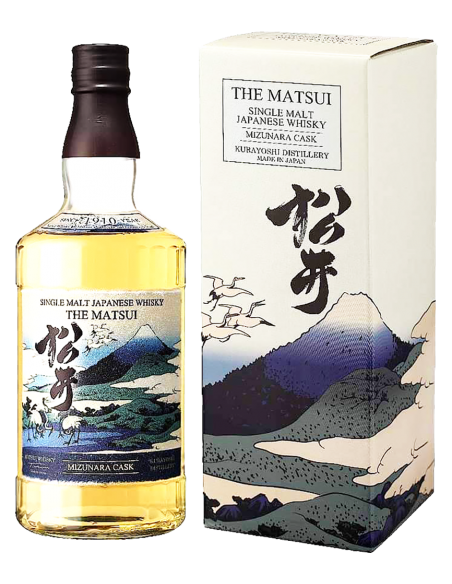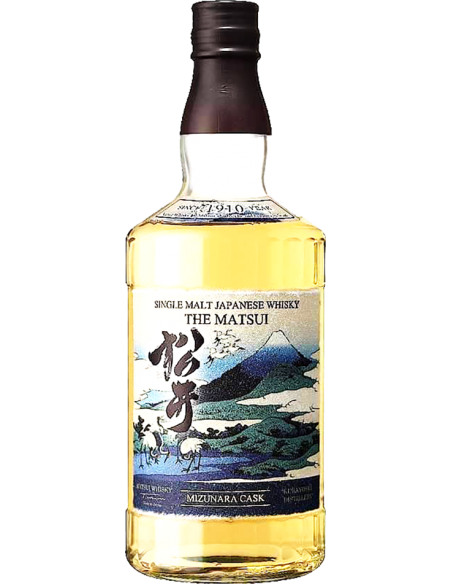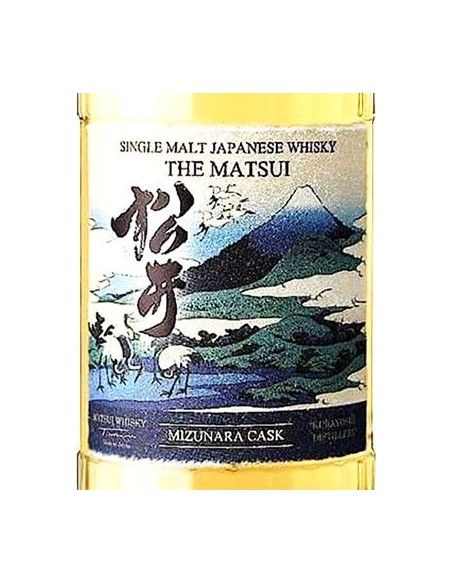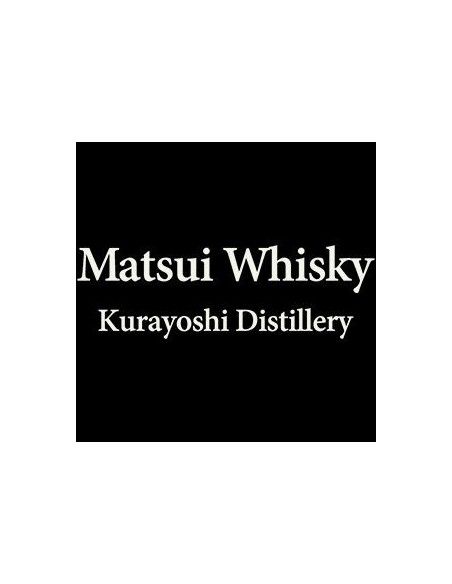 Single Malt The Matsui 'Mizunara Cask' by Matsui Whisky  is a Japanese whiskey aged in Japanese Mizunara oak barrels before being bottled at 48% without the addition of dyes. The water used for the dilution comes from the sources of Mount Daisen. The limited edition package is inspired by the work of the Japanese Katsushika Hokusai, one of the most famous ukiyo-e artists. Fresh and floral bouquet with notes of vanilla, pear, cinnamon and a light dusting of icing sugar. On the palate it is soft with notes of barley malt, cinnamon, caramel and honey. Medium persistence finish with notes of caramel, honey, vanilla and tea leaves with floral scents. 

Product Category

Whisky

Designation

Whisky

Type

Japanese Whiskey

Type of Production

Distilled

Other Features

Filtered

Grape / Raw material

malt

Size

700 ml.

Country

Japan

Region

JP - Tottori

Alcohol Content

48% vol.

Service Temperature

16° – 18° C.

Suggested Glass

Tulip glass very large

Awards

WSC Gold Medal

Packaging

Branded Case

Food Matches

After Dinner - Meditation

Matsui Whiskey, founded by the Japanese entrepreneur Shuzo Matsui, was born as an important selector and producer of exceptional Japanese whiskey, sake and shochu, a typical Japanese drink obtained from the fermentation and subsequent distillation of sweet potatoes, barley, rice or sesame. Matsui Distillery is located in Tottori, the capital and prefecture of the island of Honshū, along the west coast of Japan, famous for its sand dunes and its original Japanese whiskey. The Tottori Whiskey by Matsui is in fact a blended Japanese whiskey known and appreciated all over the world for its elegance and refinement, with a soft and clean taste, declined in various bottlings and types to satisfy even the most refined palates. Matsui Whiskey also produces and bottles perhaps the most representative line of the company: the Kurayoshi. This range takes its name from Kurayoshi Distillery, a distillery controlled and managed by Matsui, which for several years has been producing this Japanese whiskey directly with artisanal methods and in small batches. The company philosophy is as simple as it is fascinating, that is to give the consumer the best possible experience, enjoying a sip of Japanese tradition and culture. The small distillery uses simple ingredients, such as the spring water of the Daisen Mountains and the great experience of its staff to guarantee this excellence, offering different Pure Malt whiskeys in the "Kurayoshi" line and Blended Japanase Whiskey with the "The Tottori" line. 
Color: bright gold Bouquet: fresh and floral with notes of vanilla, pear, cinnamon and powdered sugar Taste: soft with notes of barley malt, cinnamon, caramel and honey, medium persistence finish with notes of caramel, honey, vanilla and tea leaves with f
Products of the same designation
From same wine maker