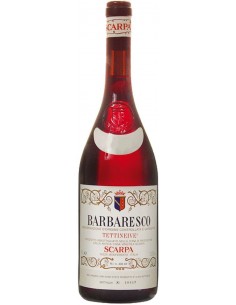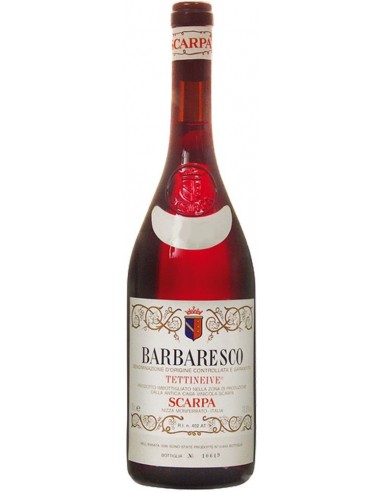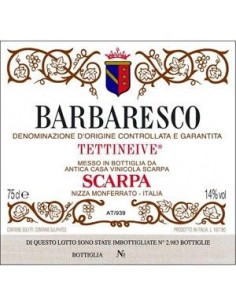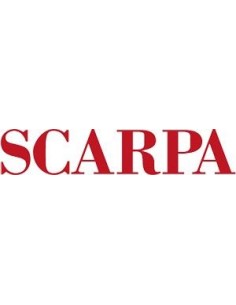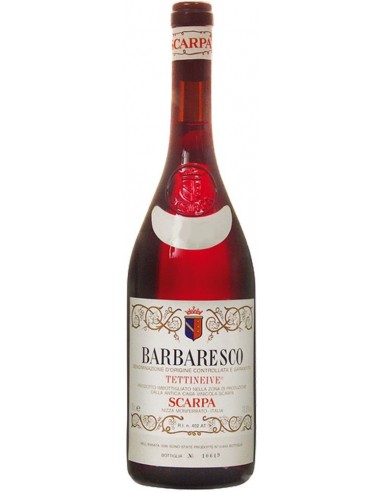 Barbaresco DOCG Tettineive 1988 - Scarpa
Il Barbaresco "Tettineive" dell'"Antica Casa Vinicola Scarpa", comes from Nebbiolo grapes in rosé varieties, after vinification, is poured into large oak barrels of Allier where it stops for 24 months. The cellar produces about 5,000 bottles per year. Intense, harmonious, soft but strong and refined. Exceptional vintage.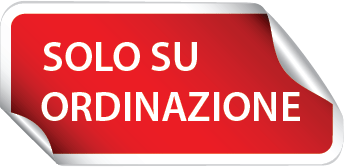 The Winery
Founded in 1854, Scarpa has developed a distinctive image of winery specialized in top single vineyards and "Riserva" wines, acquiring a worldwide reputation as a champion of the traditional method of vinification, with long maceration processes and an extended maturation in large French Allier oak barrels.
Today Scarpa still shows the same passion and commitment in producing exclusive wines to be appreciated by the connoisseurs around the world. The cellar management is no trend-seeker; no international varieties are used to strictly  maintain  the  unique  style  of  the  wine  in  the  local  Piedmont  tradition.  The  range includes  Barbera  d'Asti,  Dolcetto  d'Acqui,  Freisa,  Dry  Brachetto,  Nebbiolo  d'Alba, Barbaresco, Barolo and Rouchet.
The Region
Northern Italy grows about 40% of total Italian wine grapes on over 600 000 acres. Grown in cooler climate Northern Italian wine have rich taste, high acidity, tart, fruit and herb flavors.
The region of Piedmont, one of the largest in continental Italy, is home of unique grape varieties like Barbera, Nebbiolo, Dolcetto, Ruchè, Moscato, Brachetto. Here, in the province of Asti, where the world famous sparkling wine stems from, lies Nizza Monferatto - land of vineyards and home of Scarpa.
With an average of 2096 hours of bright sun per year together with mild climate, grapes reach full and saturated taste. Add over a hundred years of wine-making tradition, sincere dedicated people and you will receive what are now, and have always been, Scarpa wines.
The Estate
Our vineyards were planted in specific locations after long studies on the potential quality outcome of each variety. We have an Estate of 50 hectares but only 20 planted with vines and an expansion to 22 ha. is under way. We use very little technology in the vinification process so high quality grapes are mandatory to obtain unique wines with a strong and recognizable personality.
We only use large wood barrels of both French Allier and Slavonian oak if wooden ageing is needed. No barrique is ever used. The result is the avoidance of overwhelming oak flavour in our wines, yet, fullness and roundness are ensured by large, gentle barrels. We have a large area in the cellar specifically devoted to ageing the wines once bottled
The People
Antica Casa Vinicola Scarpa bears the name of its own founder – Antonio Scarpa – who was a winemaker from Veneto. In the last 150 years of history different families came to the leading of the Winery, among them there is the family of Mario Pesce, who has been one of the most important figure of Scarpa's history. Mario was born in 1925. Between 1947 and 1949  he visited France different times, especially Alsace and Burgundy.
Thanks to this study, Mario introduced new ideas to Scarpa and took good care of the market starting to export to new countries. Today Scarpa builds on this great heritage under the lead of a new family of investors who took over from its former Swiss owner. The management of Scarpa has never changed in the last 12 years and the presence of Carlo, Silvio and Gianfranco ensure continuity with past traditions.
Data sheet
Product Category

Red Wine

Country

Italy

Region

Piedmont

Vintage - Cuvée

1988

Designation

Barbaresco DOCG

Grape / Raw material

nebbiolo

Alcohol Content

13.5% vol.

Size

750 ml.

Tasting

Color: bright brilliant garnet.Scent: fine, features notes of purple and licorice, tobacco, balsamic notes.Taste: powerful, elegant tannicism, long persistence.

Food Matches

Pasta or Rice with Meat, Stewed Meat, Aged Cheese, Game

Service Temperature

16° C.

Suggested Glass

Large calyx with a long stem
Rated /5 based on customer reviews