List of products by brand Val di Suga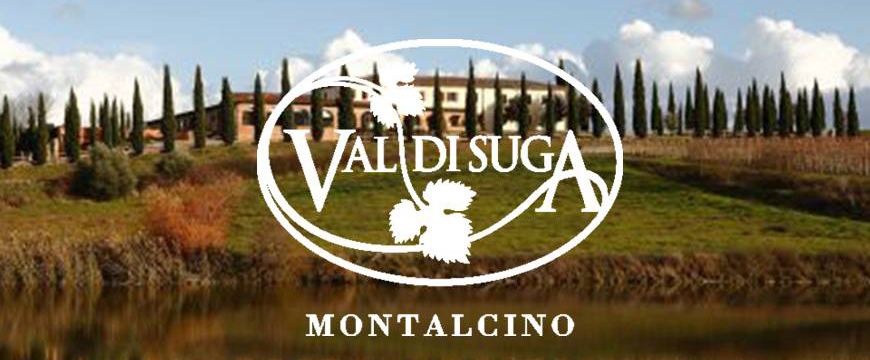 A company with a unique feature within the terroir of Montalcino, Val di Suga differs from the other local companies for its famous three vineyards located in the three exhibitions of Montalcino. Three vineyards in essence, marked by deeply different characteristics: Vigna del Lago is exposed to the north, Vigna Spuntali is located to the southwest and Poggio al Granchio is located south-east. A difference therefore unique that of the company belonging to the Bertani Domains group compared to the others operating in Montalcino, that of being able to count on completely different vineyards from them and can therefore produce three types of Brunello that are equally different.
The winery, located north-east of the municipality of Montalcino, is part of the original complex now renovated and reorganized with a new underground barrique and has a total area of ​​120 hectares, of which 55 are planted and cultivated in Sangiovese. Val di Suga's added value lies in the diversification of being able to offer three variations of Brunello which are the perfect representation of three great crus, where the evolutions of Sangiovese are expressed in the totality of wines that are real cult of wine Montalcino.