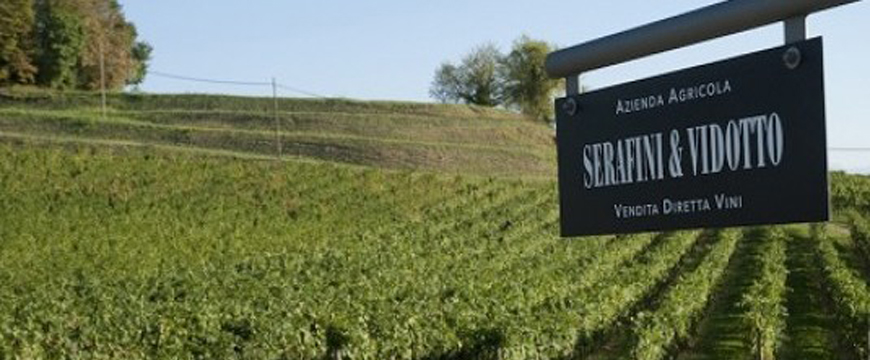 In the DOC area Montello and Colli Asolani there is a small winery that has been considered the best interpreter of Cabernet in the North East of Italy for more than twenty years.
That of Serafini & Vidotto in Nervesa della Battaglia, in the heart of Gioiosa Marca Trevigiana, is a story of passion and respect. Passion for the land and for the wine made by two friends, skilled winemakers, experimenters, pioneers.
Respect of the territory, of the traditions and the limits that do not allow to obtain the quantity in spite of the quality, the big numbers through the sacrifice of the excellence.
And a love that looks ahead, with a vanguard cellar, today an example of functional architecture in harmony with the landscape, the seasons and the right work of man.