List of products by brand Galardi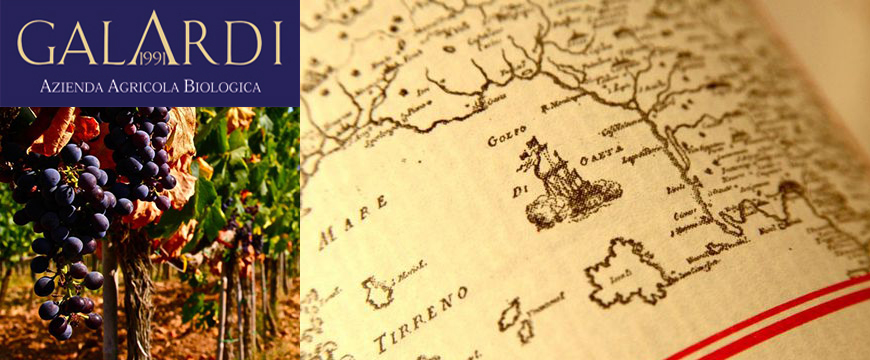 Biological Agricultural Company
The commitment to transform the vineyard and the cellar practices, assumed in 1991, produces its first fruit with the vintage of 1993.
The result has produced a wine that, despite the youth, already showed at the outset all the expressive potentialities of a great wine. 1994 marks the definitive birth of the "TERRA DI LAVORO (LAND OF WORK)".
The potential of the volcanic soil and the encounter with Riccardo Cotarella, an oenologist of great value and particularly sensitive to the recovery and valorisation of the wines of the South, led to the birth in 1993 of the Work Land, a product that was for everyone a ' Amazing surprise. From a close collaboration between the protagonists of this beautiful adventure, today has gone to an efficient and modern structure animated by the spirit of always.
The 'Terra di Lavoro' by Galardi is a wine of great structure and prestige created by the clever blend of Aglianico and Piedirosso, refined in new oak barrels for 12 months. The vintages ranging from 1994 to today have seen a steady growth in the attention of experts and the public.