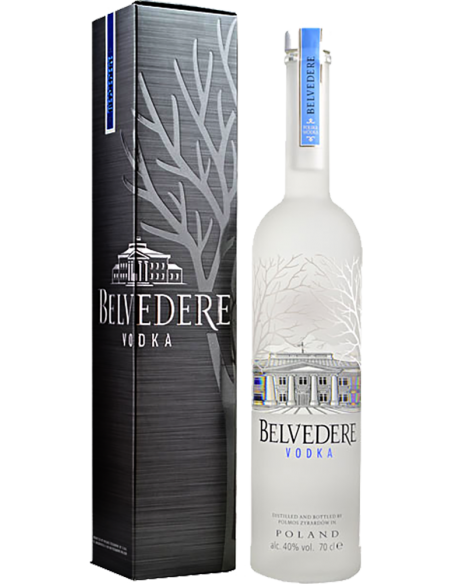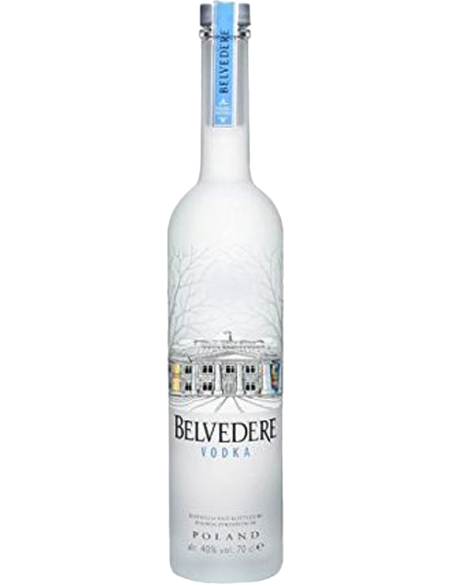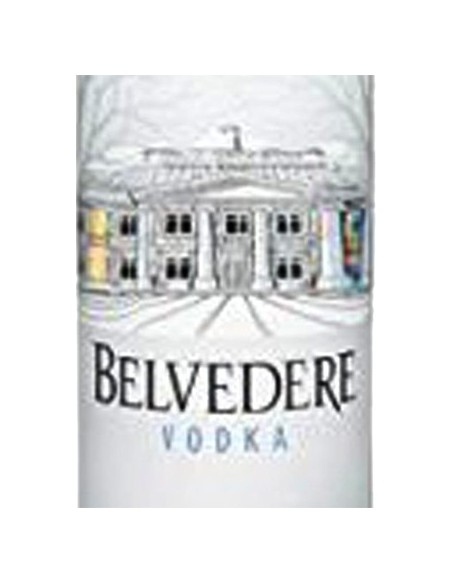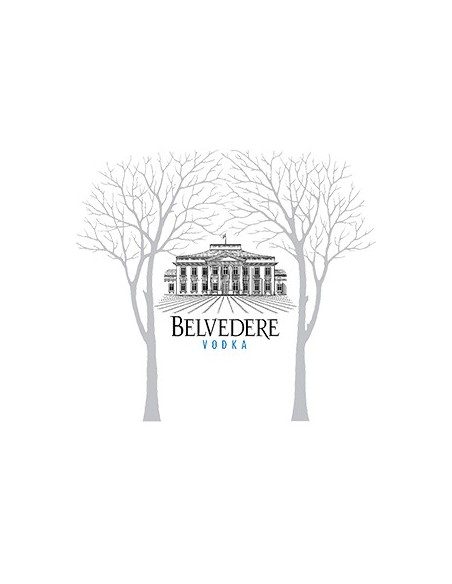 Vodka Belvedere is produced in Poland and represents an icon of excellence and absolute quality, unanimously considered the best Polish Vodka available on the market. Belvedere combines the refined sweetness of the highest quality Dankowskie Gold Rye variety, the essential purity of the water and the centuries-old experience of Polish master distillers, an almost maniacal accuracy, for an absolutely exceptional final result. Elements that are the basis of the undisputed and uncompromising charm. Crystalline, fresh and pure, it is an ideal choice for those who prefer to taste a delicate distillate, with an essential and refined profile. The seductive roundness of taste and the iodized and vaguely balsamic touch on the finish, give a harmonious and perfect balance to the distillate.
Product Category

Vodka

Designation

Vodka

Type of Production

Distilled

Grape / Raw material

rye

Size

700 ml.

Country

Poland

Alcohol Content

40% vol.

Service Temperature

6° - 8° C.

Suggested Glass

Cocktail

Style

Not Flavored

Packaging

Branded Case

Food Matches

Aperitif, Cocktail

Tasting

Color: clear and bright Bouquet: fresh, delicate and pleasant, with hints of vanilla, white flowers and white pepper Taste: clean, round, creamy and velvety, with a pleasant almond aftertaste.

The Polmos Zyrardow distillery, located in the heart of the Mazovia region about 45 kilometers away from Warsaw, was born in Poland in the first decade of the last century, exactly 1910, when it began producing the first Vodka.
At the time, the distillation of rye was quite widespread in the country, and the distillery survived the two world wars unscathed, as well as a devastating fire and the political unrest in Europe at the time.
After the fall of the communist regime, Polmos decided to try his hand at making a unique and authentic Vodka that could stand out from everyone else. This is how Belvedere Vodka was born, in honor of the Belweder Palace in Warsaw, which today appears on the label.
Belvedere Vodka remained a regional product until the 1990s, when a wealthy American decided to buy the production and sales rights, to produce a few years later - exactly in 1993 - the first "Superpremium" Vodka in the world, where nothing is left to chance and each production step is rigorously monitored, combining tradition and innovation.
In 2002 it definitively entered the luxury circuit after the acquisition of the LVMH group, and today Belvedere Vodka is an icon, the very idea of ​​luxury and its value: distilled exclusively using Dankowskie rye and using 100% pure water, it is sold in more than a hundred different countries in the world and produced in different types, depending on the fruits that are used for maceration. Distilled four times, Belvedere Vodka - the first ever - is finally bottled in its recognizable and unique transparent and frosted glass bottle.
A Vodka, in short, which with 25 gold medals won in the most important international competitions, pays homage as best it could not have been to over six centuries of historical traditions, know-how and savoir-faire.
Products of the same designation
From same wine maker