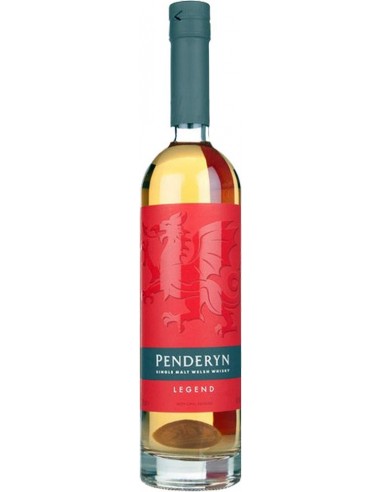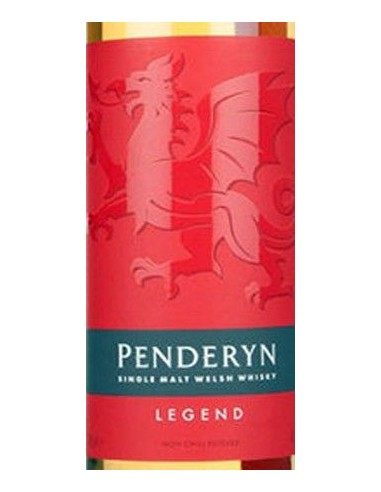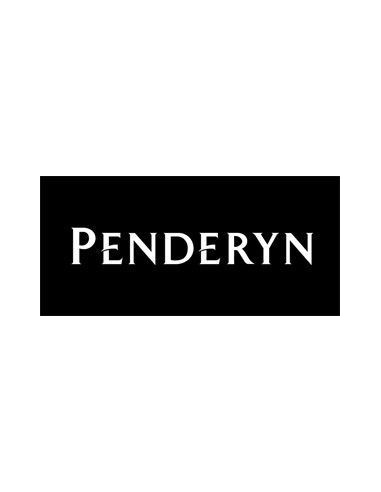 Single Malt Welsh Whisky 'Legend' (700 ml. boxed) - Penderyn
Single Malt Welsh Whisky 'Legend' by Penderyn is the new name that the distillery wanted to give to their most classic product. It is a single malt produced by a unique distillation system in the category of single malts or a single copper alembic composed of two separate distillation columns. For its maturation, American oak barrels are used with a particularity: the first phase takes place in barrels used for the Bourbon, the second in barriques used in the production of Madeira. Aromas of apples and citrus, dried fruit and dark chocolate. Well balanced in all its components, very sweet and well harmonious.


THE WHISKY
The nose is sweet with notes of vanilla, apples, citrus fruits and honey with tropical fruit hints. The palate is smooth and sweet and slightly spicy with notes of vanilla, honey, ginger and banana flavors. The finish is short with a spicy note of pepper followed by honey and vanilla.
THE DISTILLERY
Penderyn Distillery is a young Welsh distillery, the first distillery in Wales, located in the homonymous hamlet of Penderyn, from which it is named. It was founded in 2000 by the Welsh Whiskey Company. The first distillation took place in September of the same year, while the first bottle was marketed four years later. The distillery uses a unique distillation system in the world: a single copper dome surmounted by a distillation column. The maturations take place in two types of barrels: in the first stage in barrels previously used for bourbon and in the second stage in barriques used for producing the madeira.
Data sheet
Product Category

Whisky

Country

Wales

Designation

Single Malt Whisky

Grape / Raw material

malt

Alcohol Content

41% vol.

Size

700 ml.

Packaging

Branded Case

Tasting

Color: Straw yellowAroma: Sweet with notes of vanilla, apples, citrus and honey with hints of tropical fruitFlavor: Smooth and sweet and slightly spicy with notes of vanilla, honey, ginger and banana flavors

Food Matches

After Dinner - Meditation

Service Temperature

16° – 18° C.

Suggested Glass

Tulip glass very large

Whiskey: Type

Scotch Whiskey - Single Malt

Whiskey: Other Features

Filtered

Awards

IWSC Silver Medal