List of products by brand Poliziano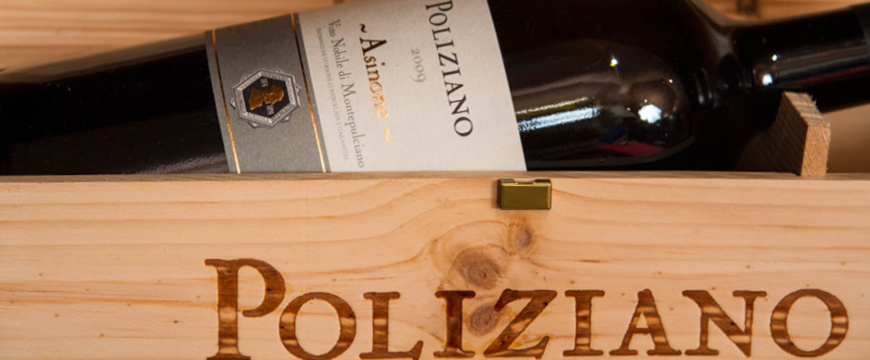 A Renaissance pearl, a papal city, a center of Etruscan origin. Montepulciano, Pienza, Cortona. This is the historical and cultural terroir of Poliziano farm. Surrounded by hills and hills, inspired by a millennial oenological tradition, our production of excellence has been here for 50 years. The Poliziano farm, which was born in 1961 from a first 22 hectare estate, has grown over the years to reach the current 120 hectares of vineyards. His name is a homage to the humanist and poet Angelo Ambrogini (1454-1494), known as "Poliziano", who was born in Montepulciano.
The business center is located near the hamlet of Montepulciano Stazione and the vineyards are located predominantly on the southern slope of the coasts that from Montepulciano declined to the east. Around 30 hectares of vineyards, surrounded by business buildings, are added to various farm units, from eight to thirty acres, which form the whole property. The vineyards are cultivated at an altitude ranging from about 280 to 450 m.m. in well-deserved environments, predominantly clayey tufaceous soils and discreet presence of stone. The Geological Map of the Municipality of Montepulciano identifies the most important plots of our company with the toponyms: Asinone, Caggiole, Valiano, Lama, Casale, Pozzi.