List of products by brand Pira Luigi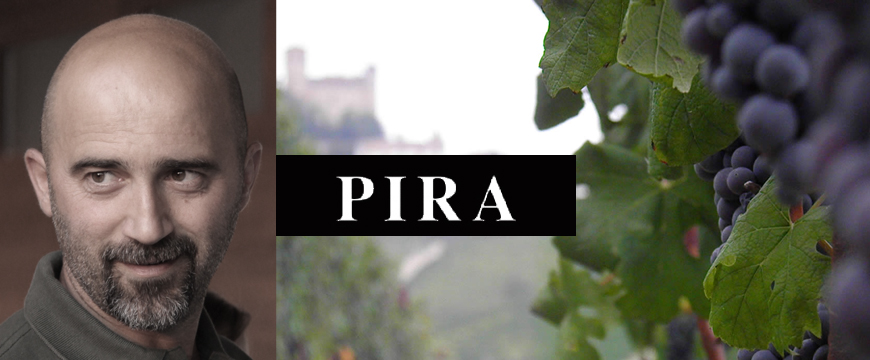 Since the 50's, Luigi Pira transformed the company into a wine and address, in the following decades, selling grapes and bulk wine to large cellars of the Alba area who sought the precious product of the Serralunga territory.
A first step that marks carved an indelible mark on this earth that can give the grower high quality red wines, including Barolo reigns. It was in the 90s, thanks to the push of the son Gianpaolo, that the identity of Pira Barolo takes shape, is in fact at the time that the product of the historical wine family vineyards are vinified and bottled separately. Wines that were to be affirmed in no time among fans thanks to a penalty and unique elegance, from vineyard to vineyard Marenca Margheria, from Vignarionda up to the classic Serralunga. Today Gianpaolo is joined in his work also by the brothers Romulus and Claudio. The wine produced from grapes of the historic family vineyards, is bottled all, the crus of Nebbiolo for Barolo are vinified separately and are born the corresponding labels: Barolo Vigna Marenca, Barolo Vigna Margheria, Vignarionda Barolo. Without forgetting the Serralunga Barolo.
The Barolo 'Serralunga' by Luigi Pira is a garnet color with orange reflections. The nose is a classic barolo, good freshness, elegant in its hints of leather, hay, earth and spices. The palate is a right softness wine, balanced acidity and tannins, and good length. Perfect accompaniment for roast meats, game, cheeses. The vinification of the Serralunga barolo takes place in horizontal fermentation tanks at a controlled temperature for about 12/15 days. The aging lasts 24 months in 25 hl wooden barrels.
Langhe Nebbiolo by Luigi Pira is an elegant wine, refined, pleasant tones intense garnet red color; The nose is young, complex, with fruity, spicy and lightweight leather. The taste is young, soft, enveloping, with sweet tannins and good persistence purposes. Excellent with pasta dishes, roast meats and cheeses.