List of products by brand The Glenlivet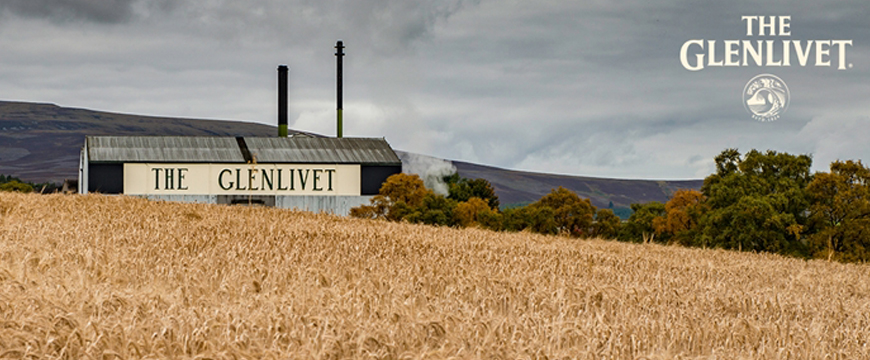 Located in the most remote area of ​​the Highlands with the Cairngorm mountain range to the south and Ben Rinnes to the north, the Glenlivet distillery is located in a wild and secluded region; the innumerable natural resources, the crystalline waters and the peat make it a perfect area for the production of Whiskey of the highest quality. The Glienlivet was founded by George Smith and it is said that King George V, in 1822, on the occasion of his official visit to Scotland, specifically asked for a taste of his, already known, Whiskey, although still illegal at the time. In fact, George Smith obtained the license to produce Whiskey only in 1824, and The Glenlivet thus became the first distillery in the area to emerge from illegality. Over the years the Glenlivet distillery, thanks to its excellent product, has expanded easily and has only increased sales, producing in 1871, 18 thousand liters of Whiskey a week. In 1933, with the end of prohibition, the Glenlivet distillery was certainly the most equipped to meet the growing American demand and, with ease, in 1950 it came to occupy 50% of the entire US market for Single Malts; it is in these years that the actor Robert Taylor writes to the distillery to procure a case of Whiskey for the set of Quo Vadis. Today, after centuries of history, the Glenlivet distillery operates, in all, with 14 stills, true to form and size to those originally designed by George Smith, it uses only water from the Josie's Well stream, selects the barley from the crops of Banffshire still uses wooden vats for fermentation instead of steel vats. It is no coincidence therefore that the Single Malt Whiskey of The Glenlivet is, currently, the second best-selling in the world.
The 'Nàdurra' 16 YO First Fill Selection Cask Strength 60.3% by The Glenlivet is a pure and pristine single malt (Nàdurra in Gaelic means natural), aged 16 years in American oak barrels. Once reached its maturation it is bottled as cask-strenght (without being diluted with water) and without resorting to the cold filtering process (chill-filtering), a choice that gives the Nàdurra its turbid appearance and guarantees the preservation of precious aromas and substances that otherwise would be lost. Award-winning, challenging.