List of products by brand Scala Fenicia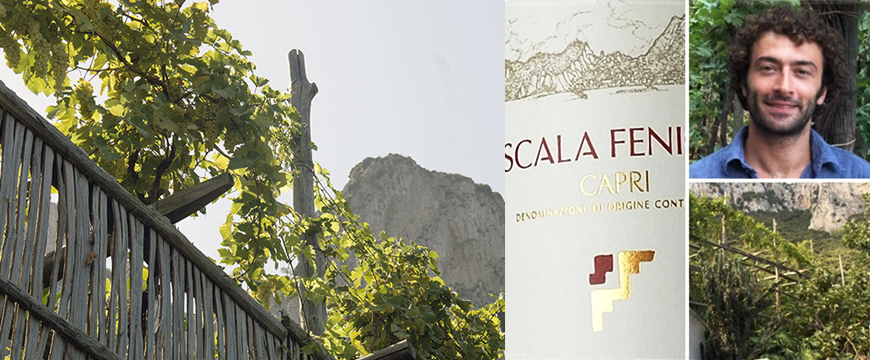 The Scala Fenicia Farm was born from the renewal of the wine-making tradition of the island of Capri, as a challenge for the productive future of this enchanting island. A decidedly suggestive wine cellar, built inside an ancient Roman cistern, which was part of a water system similar to that of the nearby Villa Jovis, the Capri residence of the emperor Tiberius. The thick stone walls of this cellar and the vaulted ceiling guarantee the best climatic conditions throughout the year, ideal for refining wine. The productive part of the winery has been active since 1818 so much so that there is still a press for pressing grapes from the second half of the nineteenth century, which testifies to the island's wine vocation. The winery produces only one wine, Capri Bianco DOC, produced from Greek (50%), biancolella (30%) and falanghina (20%), with delicate aromas of citrus fruits and aromatic herbs, with a fresh and savory palate. A very pleasant wine, which was selected in the last four editions of the Merano Wine Festival in the "heroic agriculture" section.
Capri Bianco by Scala Fenicia is a wine that brings to mind the saltiness of the sea, with very pleasant iodine notes and sapidity at the end. Convinces for its enjoyable taste and for its versatility in matching. Produced and bottled on the island of Capri, it is a must for those who love extreme and territorial wines.