List of products by brand Trerose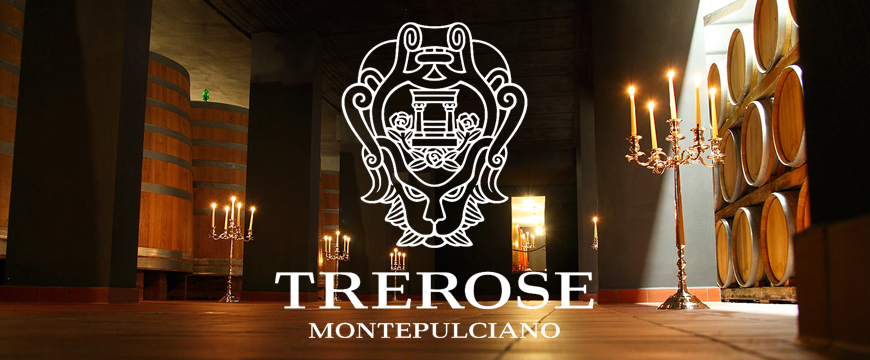 In the beautiful production landscape of Montepulciano Tenuta Trerose, one of the properties of Bertani Domains, has for years been one of the reference wineries for continuity and for the expressiveness of its products. It is a reality that is housed in a magnificent 16th century Tuscan Villa built on the slopes that gently descend from Valiano towards the Val di Chiana and Lake Trasimeno. This is one of the best areas in the area for the production of wines from the oldest of the Italian denominations of origin: the Vino Nobile di Montepulciano. In fact, more than fifty-five hectares of vineyards are destined for the gentle blackthorn, a local synonym for the Sangiovese, here perfect companion for a trip to one of the most beautiful areas of Tuscany.
'Istrione' by Tenuta Trerose is their only 'betrayal' to the faithful and pure interpretation of Sangiovese which, thanks to Cabernet Franc, Cabernet Sauvignon and Syrah, is enriched with greater aromatic complexity and a harmonious and elegant palate. Double aging in wood for 12 months.

'Motuproprio' by Tenuta Trerose is a revisitation of the 'supertuscan' with the exclusion of international vines to the advantage of pure Sangiovese. It comes from the union of grapes from the Val di Suga, Trerose and San Leonino wineries. Three different territories able to supply grapes with specific peculiarities: the minerality and freshness of the Chianti Classico, the elegance of Montepulciano and the Montalcino tannins, united in a unique wine, which contains all the character of the magical Tuscany.