List of products by brand Fuligni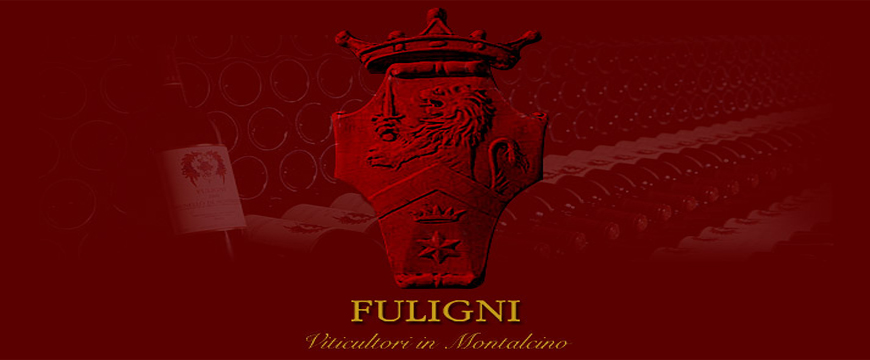 The Fuligni Viscounts, a long-standing Venetian family, moved to England in the 14th century at the head of a troop of mercenaries at the service of Edward III. With the succession of the Absburg- Lorraine to the Grand Duchy, Luigi Fuligni was transferred to Tuscany as general of the new sovereignty and, around 1770, received an extensive concession of land in the Maremma from the Grand Duke, Pietro Leopoldo. Fuligni's task was to see to the reclamation of the land as was the wish of the enlightened monarch. Giovanni Maria Fuligni settled in Montalcino at the beginning of 1900 and started to produce wine just as his family had previously done predominantly in the area around Scansano in the Maremma. The Fuligni Estate in Montalcino, directed by Maria Flora Fuligni consists of approximately 100 hectares of land at varying exposures to the sun. The vines, which extend over about ten hectares, are situated on the eastern part of the hill, a traditional area for Brunello. The cellars are located at Cottimelli (about three kilometers from Montalcino in the direction of Siena) in an original 18th century residence once the home of Medicean Grand Dukes. Wine tastings are also held on the premises in recently restored rooms which used to accommodate a small monastery of monks in the 16th century.
The Brunello di Montalcino DOCG by Fuligni is the result of important carefully selected grapes, coming from low yields per hectare and produced only in years suited to the high company standards. Aged 4 years, of which about 2 and a half wood, it has excellent longevity, but is also intended for a more immediate consumption, in its elegant synthesis of fruit and spicy hints.
The Rosso di Montalcino DOC Ginestreto by Fuligni is a fine wine with characteristics similar to those of the most famous Brunello. Matured for 6 months in French oak tonneaux, where it acquires a strong fruity taste, elegant but at the same time ready, snappy and fully enjoyable. A wine certainly of body and particularly versatile for the food pairings.