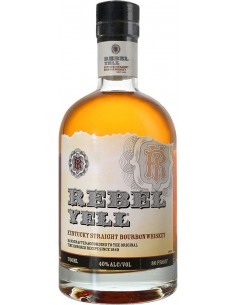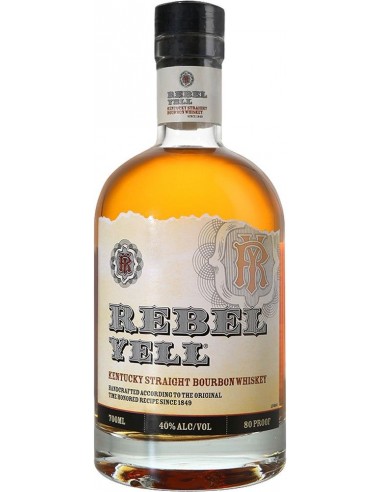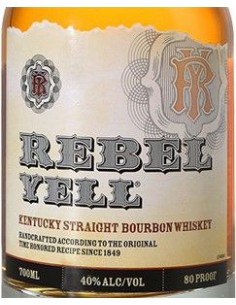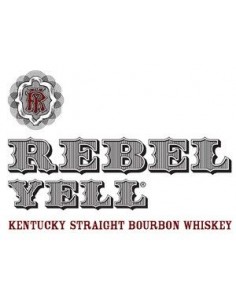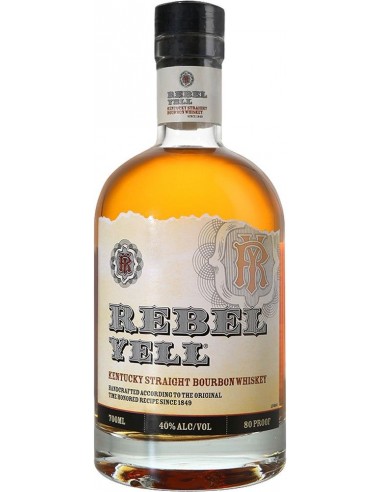 Rebel Yell Kentucky Straight Bourbon Whisky (700 ml.) - Rebel Yell Distillery
The Kentucky Straight Bourbon Whiskey by Rebel Yell Distillery is made according to the original W L Weller wheated bourbon recipe in one of Kentucky's oldest distilleries. Made using only the choicest ingredients, pure limestone-filtered water and new charred white oak barrels. Gusto raffinato e profondo, uno dei whisky bourbon più autentici d'America. Sapore davvero indimenticabile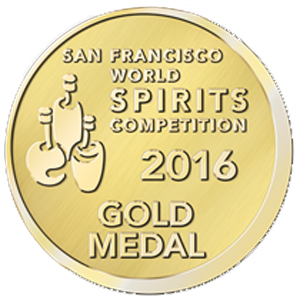 By buying this product you can collect up to 3 points. Your cart will total 3 points that can be converted into a voucher of €0.60.
VAT included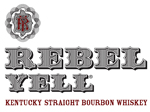 THE WHISKY
Golden in color and rich in taste, Kentucky Straight Bourbon Whiskey is made according to the original W L Weller wheated bourbon recipe in one of Kentucky's oldest distilleries. Strong but slow-spoken, Rebel Yell takes time to age and mellow, so take your time to relish the fine, deep flavor of one of America's most authentic bourbon whiskeys.

Strong and humbling, Rebel Yell Kentucky Straight Bourbon Whiskey has a truly unforgettable taste. As one of the few wheated bourbons on the market today, Rebel Yell is made using only the choicest ingredients, pure limestone-filtered water and new charred white oak barrels for aging.

Rebel Yell boasts a honey raisin scent and a long, warm finish. A full-bodied whiskey with honey, butter and a hint of dark fruit (plums, raisins) gives this wheated bourbon a unique style.

Like all fine bourbons, Rebel Yell is steeped in tradition. The first bottle was produced in 1849 by the W.L. Weller family, the first distillers to produce Kentucky Straight Bourbon Whiskey using wheat instead of rye in the mash bill.

The "Rebel Yell" is one of the most endearing legends in our country's history. It is a war cry used by Confederate soldiers to instill fear while engaged in battle. Also used as a chant of victory or a moral booster, General "Stonewall" Jackson was once quoted as saying "that's the most beautiful sound in the world".
THE DISTILLERY
Rebel Yell is one of those old throwbacks. A wheated bourbon. And yes, it was made along side Pappy Van Winkle at Stitzel-Weller. The brand has changed hands and recipes, but it is a part of American bourbon history.
The brand was established after Prohibition in the 1940's. The bottle may claim 1849, but that is when W.L. Weller & Sons company was founded. Charles R. Farnsley (a former mayor of Louisville) created the brand for the Stitzel-Weller company, with the idea to distill it in limited batches for exclusive distribution in the south. Lucky for him, his uncle was co-owner of the company, Alex Farnsley. It seems he originally created the whiskey for himself and to give as gifts, but the label went public in the 60's to commemorate the Civil War centennial. At this point Rebel Yell was a 5 year old 90 proof bourbon.
Rebel Yell remained a Stitzel Weller product from the 60's through to the 90's. In the 70's and 80's it was a 6 year age stated bourbon and was a desired whiskey. The story goes that Keith Richards was a big Rebel Yell drinker and Billy Idol saw the Rolling Stones drinking it backstage at a concert. He didn't know the whiskey, but he thought it was a great name and wrote "Rebel Yell" into his song. A year after that song was released, in 1984, United Distillers dropped the proof to 80 and made its distribution nationwide.
When United Distillers (Diageo) moved production to Bernheim from Stitzel-Weller in 1992 (effectively shutting down production at S-W), Rebel Yell began production there along with all the other wheated bourbons. Just 7 years later, United Distillers sold its Bernheim distillery (to Heaven Hill) and the labels produced there. Rebel Yell's brand and assets were sold to the David Sherman Corporation in St. Louis (now Luxco).
Luxco recently updated the Rebel Yell labels and is giving attention to the brand again. There is no Rebel Yell Distillery as the label might suggest. It is produced for Luxco by Heaven Hill distillery (Bernheim). The new attention to the brand is a welcome one, especially in the Rebel Yell Small Batch Reserve. Here, Luxco has raised the ABV up to 45.3%, but kept the age at no more than 4 years. The Rebel Yell bourbon may have a pretty new label, but it's still the young, uninteresting bourbon it has been for years. The Small Batch Rye is interesting (90 proof), but so are all the ryes sourced from Indiana (MGP). At least they're being honest about it's source!
Wouldn't it be nice to see that 6 year old version of Rebel Yell again? Those old bottles from Stitzel-Weller were full of dark and complex juice. Wheated bourbons seem to need a bit longer to mellow out in the barrel. It's a wonder to me that advertisers seem to have a love for concocted brand history when they're selling products, but they don't focus more on brands that actually HAVE history…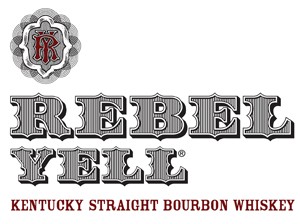 Data sheet
Country

U.S.A.

Region

Kentuchy

Designation

Bourbon

Grape / Raw material

malt

Alcohol Content

45% vol.

Size

700 ml.

Tasting

Color: amber.Bouquet: sweet with notes of caramel, honey, toasted oak and tobacco.Taste: soft and sweet with hints of vanilla and hints of cinnamon.

Food matches

After Dinner, With Friends, Meditation

Service temperature

16° – 18° C.

Suggested glass

Tulip glass very large

Spirit: Style

Bourbon

Product Category

Whisky