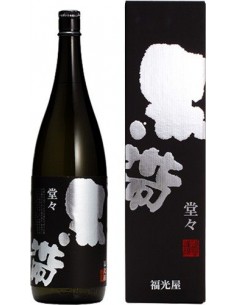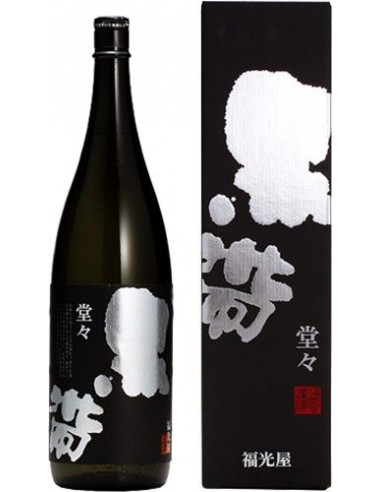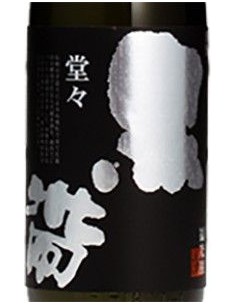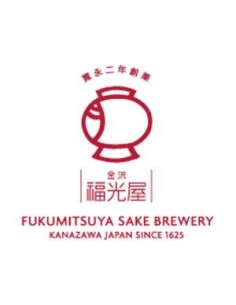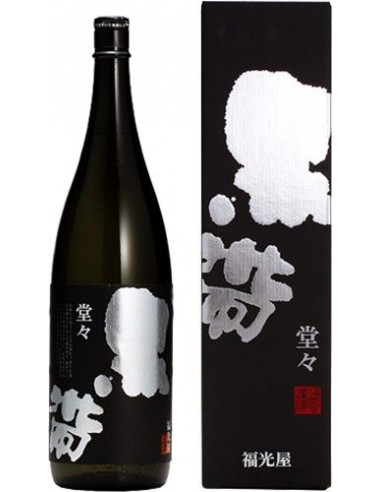 Kuroobi 'Do-Do' Junmai Daiginjo - Fukumitsuya (720ml)
The Kuroobi Junmai Daiginjo 'Do-Do' by Fukumitsuya is a sake created by the traditional 'Yamahai' skill: thanks to the natural fermentation it translates into an earthy and intensely complex sake. Rich, full bodied and lively. Abundance of rice flavor with a completely clean finish. Excellent with mushrooms, venison, lamb, etc. Serve hot to improve sweetness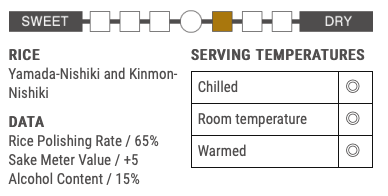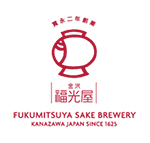 THE SAKE
The Kuroobi Junmai Daiginjo 'Do-Do' by Fukumitsuya is a sake created by the traditional 'Yamahai' skill: thanks to the natural fermentation it translates into an earthy and intensely complex sake. Rich, full bodied and lively. Abundance of rice flavor with a completely clean finish. Excellent with mushrooms, venison, lamb, etc. Serve hot to improve sweetness
THE "JUNMAI SAKE"
Sake making involves very unique fermentation process called "multiple parallel fermentation" where saccharification and fermentation take place at the same time and the whole process is carried out in open tanks at low temperatures. (~10℃) Thus, sake making is suitable during winter. The main ingredients of sake are only rice and water.
RICE
Rice good for sake brewing is called shuzo kotekimai (sake rice) and it is slightly different from ordinary rice that we usually eat; the grain is larger and it has a white center part called Shimpaku, where much of starch is concentrated. Having shimpaku in the grain is quite important since the part is turned into sugar that is necessery to produce alcohol. There are several kinds of sake rice, and each type has it own character that gives distinctive flavor.
WATER
Water is very important ingredient to make sake, and quality of water can affect flavor of sake. Water to be used for sake making should be good to drink, with proper amount of minerals such as calcium and magnesium.

"KUROOBI" BRAND
Born in Kanazawa, the city of connoisseurs of sake and food. Brewed with two different types of sake rice, Yamada Nishiki and Kinmon Nishiki, and aged to bring out its superb quality that has been highly praised by sake drinkers. Kuroobi has a symphony of different flavors that will please you when chilled or warmed.
THE COMPANY
The history of Fukumitsuya Sake Brewery begins in the Edo period in 1625. With the highest level of craftsmanship and traditional secret family recipe, the brewery has enjoyed a reputation as one of the best sake breweries in the area. Today, without abandoning tradition, we are turning into a brewery for the sake's future.

Data sheet
Country

Japan

Region

Edo

Vintage - Cuvée

No Vintage

Designation

Sake

Grape / Raw material

riso Yamada-Nishiki

Alcohol Content

17% vol.

Size

720 ml.

Packaging

Branded Case

Tasting

Color: semi-transparentBouquet: complex hints with references to mushrooms and to the earthy.Taste: creamy, complex and robust. Recalls the olfactory bouquet.

Food matches

After Dinner - Meditation

Service temperature

18° - 22° C.

Suggested glass

Calyx small open

Product Category

Sake