Rosso di Montalcino DOC 2015 - Casanova di Neri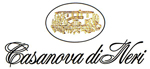 PRODUCTS
Our wines, obtained solely from grapes that come from our vineyards, are the fruit firstly of our vineyard projects and secondly of manic care throughout the process of vinification.
The uniqueness and heterogeneity of the soils and microclimates in the different slopes of Montalcino have led us to produce 8 wines, each with its specific peculiarities but all of them true to the Casanova di Neri and Montalcino style.
Our Brunello di Montalcino is the expression of a territory and the specific subdivision that it is made up of. Our classic Brunello with its Casanova di Neri stamp and its white label was the first to be produced and is the expression of the most elegant Sangiovese of Casanova di Neri. Cerretalto and Tenuta Nuova are unique expression of Sangiovese di Montalcino, where the terroir defies any possible categorization and classification, offering incomparable and individual characteristics that lead to wines of striking distinction.
The Rosso di Montalcino and the IrRosso di Casanova di Neri are younger wines, easier to enjoy and offer the less demanding side of Montalcino Sangiovese with immediate ready to drink wines yet still recognizable and with a strong territorial connotation.
Our Brunello Figuranti is the fruit of vineyards newly acquired in which we also found vineyards of Grechetto and Vermentino that we use for our last born production: Ib Bianco.
Our Extra virgin Olive Oil complete our range of products.
VINEYARDS
«One thing we're truly proud and confident of: our vineyards, their quality and their history»
Our 63 hectares of vineyards are the core of our estate and our greatest riches from which extraordinary grapes are produced that are the secret of our wines. In all there are 8 vineyards:
Fiesole, Poderuccio, Podernuovo, Le Cetine, Pietradonice, Cerretalto and Spereta, all of them in different parts of the territory of Montalcino.
The diversity of their soils, exposures, microclimates and of the ages of the vines creates the identity of our wines. Wines produced by us are the consequence of how Sangiovese in Montalcino can give exceptional unrepeatable results, distinguished by a unique quality stemming from the combination of a territory that has always been dedicated to viticulture with the unstinting labour and infinite passion with which we confront it daily.
Our grapes are the product of a variety of Sangiovese Grosso taken from our Cerretalto vineyard and from a long process of reproduction and planting of vineyards on the various slopes that give varying results that all spring originally from Sangiovese in Casanova di Neri.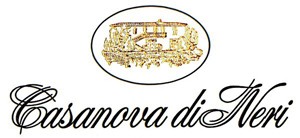 Data sheet
Country

Italy

Region

Tuscany

Vintage - Cuvée

2015

Designation

Rosso di Montalcino DOC

Grape / Raw material

sangiovese

Alcohol Content

14.5% vol.

Size

750 ml.

Tasting

Ruby red with garnet hues, scents of cherries, violets and red fruits. Great finesse in the mouth with tannins still young but high quality. Long, elegant and persistent.

Food matches

Roasted Beef, Red Meat, Stewed Meat, Pasta or Rice with Meat, Mixed cold cuts

Service temperature

16° - 17° C.

Suggested glass

Tulip glass very large

Awards

Gambero Rosso 1 Glass

Product Category

Red Wine