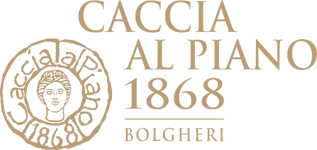 THE WINE
Ruit Hora of Caccia al Piano fully reflects the great potential of the 2013 vintage with a late and fresh harvest made it possible to obtain mature and balanced grapes. The nose is very wide, with intense fragrances of berries and lively spices. Intense red, tasty, harmonious, well-balanced, integrated with good acidity.
Ruit Hora or "the time that flees" tribute to the Odi Barbare by Giosuè Carducci.
THE ESTATE
Caccia al Piano 1868, formerly a hunting feud of the noble family of Gherardesca, is immersed in the enchanting territory of Bolgheri.
Here the perfect combination of Mediterranean microclimate and clay / calcareous terrain gives the ideal terroir for great wines.
Along the suggestive Via Bolgherese, which runs between vineyards and olive trees, the oenologist Franco Ziliani has begun a new adventure in the production of wines that leave the mark.
A story begun in 2003 and made of passionate commitment that turns, vintage after harvest, in fragrant, bodied and elegant nectars.
THE VINEYARDS
In the land that inspired the poet Giosuè Carducci the care of nature, the wisdom of the gesture, the love for the knowledge mark the time and shape the landscape.
Vineyards Hunting at Plan 1868 cover 19.5 hectares and are subdivided into three cru: Plane hunting, Grottine and San Biagio.
The rows and the characteristics of the natural environment make it possible to reach the best expressions of the Cabernet Sauvignon, Merlot, Syrah, Petit Verdot and Cabernet Franc varieties.
The vineyards are cultivated with double cordon sprinkled with high density, 9000/10000 hectare strains, and conducted according to the strict rules of an eco-sustainable viticulture. Harvesting is exclusively manual.
The cultivated area is entirely located in the municipality of Castagneto Carducci and extends over an area of ​​about 30ha, of which 19.5ha is consecrated to the vineyard. About 3 ha are destined for olive, which still produce high quality oil.
The age of the vine grows from 13 to 18 years.
The viticulture used is intended to maintain a perfect "or almost" perfect balance between the ratio of root, leaf surface and number of clusters.
THE COMPANY
It was the end of the nineties when Guido Berlucchi discovered, not far from Bolgheri, the ideal place to shed light on large red wines of international importance.
Caccia al Piano took place, an estate of twenty hectares in the heart of the municipality of Castagneto Carducci, one of the most prestigious places in the whole Tuscany wine-growing region. Ideal climate for vine cultivation: on the one hand the continual sea breezes coming from the Tyrrhenian coast, while on the other the nearby mountains that shelter the hills themselves from the coldest winds, leading to lush and elegant wines, respectively based on merlot and of cabernet sauvignon.