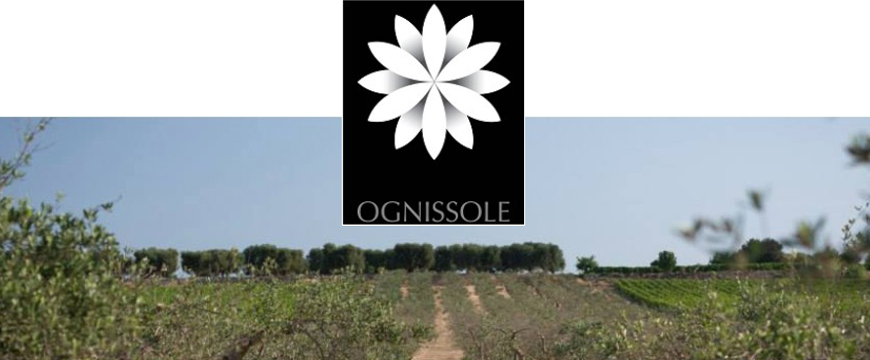 Ognissole is the result of a dream: create a single entrepreneurial project encompassing the richness of the whole Puglia region and its native varietals. To capture such potential, Ognissole is structured in two independent estates, each one with its vineyards and its winery:
•in the Manduria Estate, Primitivo and Negroamaro dominate the scene;
•in the Castel Monte area, the Cefalicchio Estate, byodamic with Demeter certification since 1992, focuses mostly on Nero di Troia and Moscato.
The name "Ognissole", of Greek origin, is mentioned in a poem of Leonida di Taranto (third Century B.C.) that describes this land as full of charm and covered by the sun for most of the day. The logo is a detailed re-interpretation of a mosaic found in a "domus" built between the end of the third century.