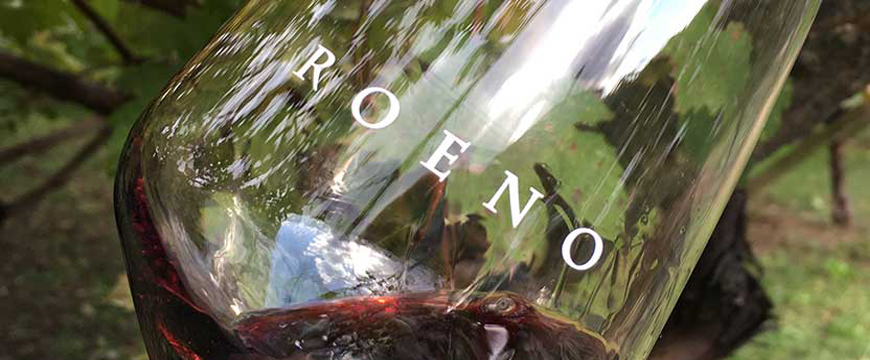 What does the name "Roeno" mean?
"Roeno" is an acronym of Ro, for the founder Rolando Fugatti and the Greek word "enos".
Rolando Fugatti and his wife Giuliana founded 50 years ago the Estate. They invested, with great commitment, their passion for the terroir in the land of Valdadige Trentino Veronese.
Nowadays their children Roberta, Cristina and Giuseppe manage the Estate.
Following the family tradition they have developed the wines production, but still remaining focus on the sense of hospitality with the restaurant and B&B.
The Estate, which is composed of the winery, a restaurant and a B&B, is located on the border between the province of Verona and the province of Trento, at the foot of Monte Baldo in the locality of Belluno Veronese, in the middle of the area called "Terradeiforti", "Land of Fortresses". This name doesn't refer only to the many fortifications built in the region but also to the fighting spirit of the inhabitants.
The vineyards stretch across the Adige valley, reaching in the north also Trentino Alto Adige and to the south the area of ​​Bardolino. This extending area allows to identify the most suitable soil to each variety cultivated. It's why the Estate Roeno produces wines of great elegance and personality.