List of products by brand Peter Sölva & Söhne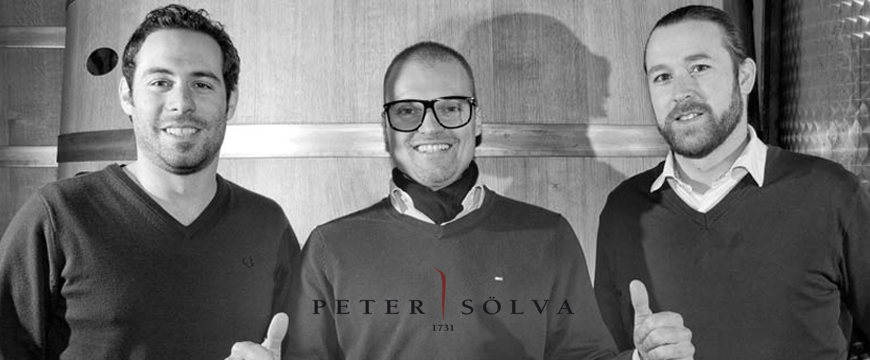 The winery Peter Sölva & Söhne, until 1960 was mainly dedicated to the production and sale of bulk wine. Only after the designation of origin, was established in 1963, he began producing and selling bottled wine. Currently the company is focusing its 12 hectares of vines towards the balance way between the cultivation of native grapes and international ones. In the cellar, the line is dictated by the same philosophy: alongside the use of steel and oak containers, was introduced, since 1986, also the use of toasted French oak barrels. The ultimate goal has always been, and remains today, to get a wine that is capable of reflecting on time of origin and vintage territory.
The Pinot Noir by Peter Sölva & Söhne has a classic fermentation in large wooden barrels. Medium ruby red color with garnet glow. clean aroma with hints of raspberry, cherry and spices. Fruity, sweet flavor, medium body and elegant style. It goes well with roasts, game and aged cheeses.