List of products by brand Podere Sapaio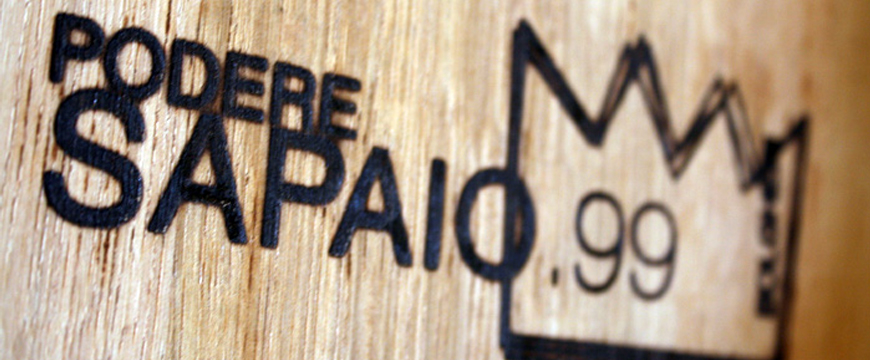 The company Podere Sapaio, born in 1999, was founded by the current owner Massimo Piccin. Located in Tuscany, on the border between Castagneto Carducci and Bibbona, it has 25 hectares of vineyards, mostly composed by typical Bordeaux origin grapes such as cabernet sauvignon, cabernet franc and merlot. The "Volpolo" and "Sapaio" names recall two ancient Tuscan grapes - Volpola and sapaia - and were chosen to highlight the local origin of the products, starting from their appellation. The crown, however, symbol of the company, is a tribute to the nobility of wine and territory, fully respected in the work in the vineyards and in the cellar.
'Volpolo' by Podere Sapaio is a Bolgheri DOC and is made with from 70% cabernet sauvignon, 15% merlot and 15% petit verdot. Matured for 14 months in barrique and for the next 6 months in bottle. The name has a particular history: Volpolo derives from the name of an ancient Tuscan vine, the Volpola. Accompany well tasty land menus.
'Sapaio' by Podere Sapaio is an excellent Bolgheri Rosso Superiore with great evolutionary potential that acquires personality over time. The name derives from the name of an ancient Tuscan vine, the Sapaia. From Cabernet Sauvignon 70%, 20% Petit Verdot and 10% Cabernet Franc, it makes 18 months of barrique and 1 year of glass before being put on the market. Excellent with land menu.