List of products by brand Amacardo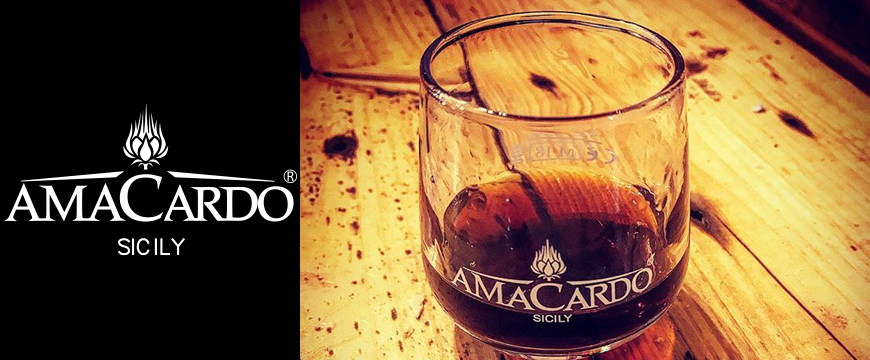 The Amacardo distillery offers bitters and liqueurs with a typically Sicilian taste. At the center of the production of its liqueurs there is a native plant of Sicily, the Cardo, a variety of wild artichoke that grows above all near the Etna. Amacardo bitters represent the perfect combination of local flavors and traditions. Not only do they offer experiences of authentic flavors, but they are also rich in beneficial properties, such as selected raw materials. All the Amacardo liqueurs are produced through artisan processes that exalt the native varieties of Sicily, a florid land of goodness.
'Black' Amaro di Carciofino Selvatico dell'Etna by Amacardo is produced by hand in small quantities and without additives in Santa Venerina, at the foot of the Etna volcano, in the oldest distillery in Sicily. Naturally extracted from wild thistle (Cynara Cardunculus Sylvestris), called 'carciofino dell'Etna' or 'cacucciuleddu spinusu catanisi'. The digestive with Sicilian fervor.