List of products by brand Elephant Gin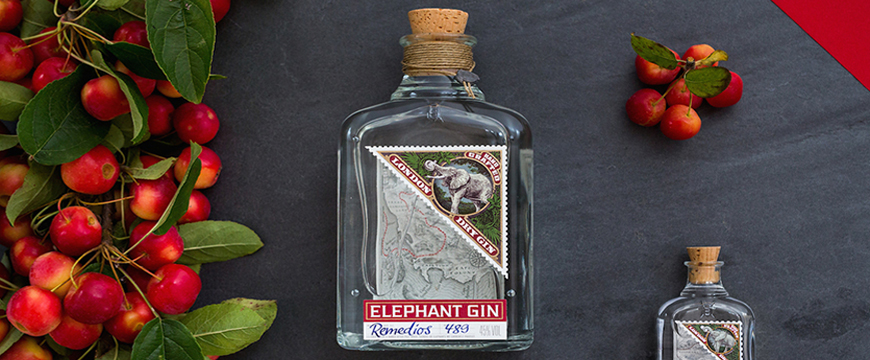 The Elephant Gin distillery produces and bottles its London Dry Gin near Hamburg, Germany, with passion and integrity, using only artisanal and sustainable methods.
Every phase of production is treated in detail, from traditional distillation to the use of 14 European and African botanical products, extremely refined, natural and of the best quality. The elegant 0.5l bottle with a vintage style, is also embellished by the natural cork and the intriguing label, which recalls an ancient African map, hand-decorated and numbered, thus ensuring uniqueness and enhancing the essence of the Africa and the spirit of adventure of the ancient explorers.
The distillery is inspired by the great love of the founders for Africa and its wildlife, especially for elephants and actively contributes, through the donation of 15% of the profits to two foundations that support and protect the life of the African fauna.
Elephant Gin is distilled by hand (only 800 bottles per lot) with 14 botanicals, including German apples, pine needles and 5 African plants. Herbaceous and balsamic on the nose, on the palate it is very complex, pleasantly soft, with dry and floral notes balanced by fruity and spicy notes. 15% of profits are donated to charity for the protection of African flora and fauna.