List of products by brand Garofoli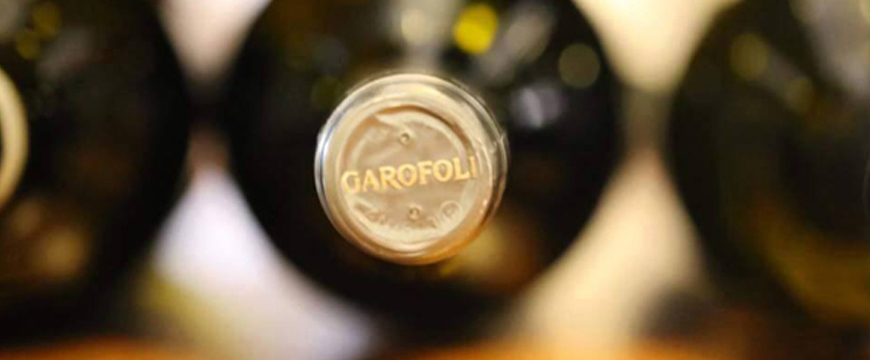 Cellar of reference for a whole territory, that of Garofoli is a reality intimately linked to the story of a family that has been active for five generations in the production of white wines and red wines in the district of Castefidardo, near Ancona. A winery, Garofoli, able to best reflect the area, combining all the tradition that such a rich history brings with it, with all the most up-to-date agronomic and oenological techniques of the present day, thus bringing to the market characterized wines from a sure contemporaneity. Founded exactly in 1901, the company can currently count on a vineyard area that covers the fifty hectares in total, divided between the territories of the municipalities of Montecarotto, Ancona, and precisely Castelfidardo. Exploiting optimal exposures and raising their own rows on lands particularly suited to viticulture, the ones that the Garofoli winery is harvesting are concentrated and straightforward grapes, qualitatively excellent. Clusters that after having undergone a careful selection already in the vineyard, are pressed softly and then left to ferment at a controlled temperature. Subsequently, the aging phases are carried out in stainless steel for the whites and in oak barrels for the reds. With an annual production of over one and a half million bottles, it has been well over a century that the wines of the Garofoli winery are appreciated all over the world, and are rewarded promptly, season after season, with important acknowledgments from the sector's critics. From the "Podium" to the sparkling wines, from the "Family Line" to the "Linfa Line", up to the passito and to the distillates line, never excessively flattering and not too modern, the Garofoli wines express in a didascalic way the best characteristics of the Verdicchio of the Castelli di Jesi as reds of the Conero. Reliable and elegant wines, like in the Marche region, it is really difficult to find.
The 'Serra Fiorese' by Garofoli: the very low yield per hectare, the harvesting of fully ripe grapes, the fermentation and maturation in small oak barrels allow this wine to acquire a mighty and elegant structure. The contact with the wood and the long stop in the bottle enrich its elegant and persistent aromatic vein. It is a very long-lived wine if well preserved.

The 'Podium' by Garofoli is a Verdicchio of great structure, elegant, full of aromas and of remarkable longevity. These characteristics derive from a very low yield per hectare, from the deferred collection of selected grapes and from the maturation in steel of at least one year before bottling. Always among the references of every enthusiast.