List of products by brand Scapegrace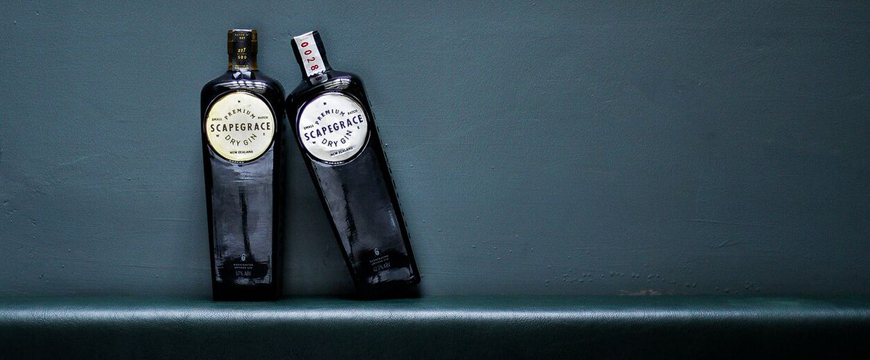 Two guys from New Zealand who didn't know each other until one married the others sister and then they did. A year sitting in bars and lounges discussing how they always wanted to make their own gin. This is how two brothers-in-law and a part time musician got in to a lot of debt and created a gin that won gold in London and San Francisco.
12 botanicals, natures wild apostles.
Water, torn from the earth 80 years after it was hurled down on New Zealand's Southern Alps.
A whisky still, 19th century, stumbled upon in a long abandoned shed.
'Premium' Dry Gin by Scapegrace handcrafted in small batches in New Zealand, from a 19th-century copper alembic. It is obtained from pure wheat and from the infusion of 12 botanicals from various parts of the world. Water is meteoric held for 80 years by a huge mountain range. Clean and fresh, perfect union between juniper and citrus, floral and spicy hints.