List of products by brand Manni Nössing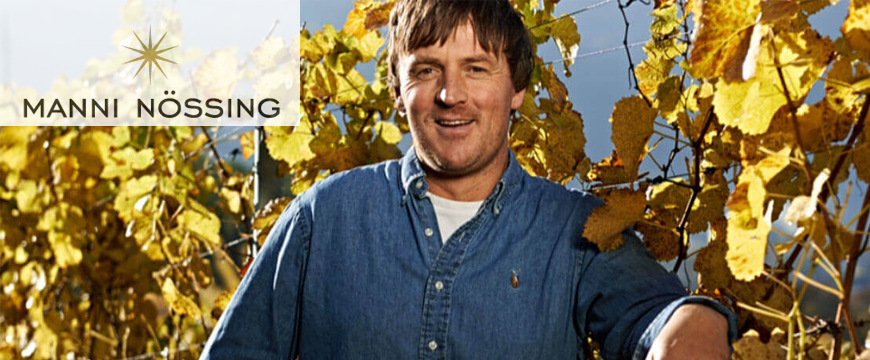 South Tyrol is one of the Italian regions whose area for vine cultivation is among the least extensive: in fact only a little more than 5,000 hectares are destined for the production of wine. Despite this, it is a terroir that, thanks to its particular geographical position, is able to give life to great wines, especially whites. Inside the Valle Isarco, on the hill of Bressanone, we find what is defined by many experts and enthusiasts as one of the best Italian bianchisti, or Manni Nössing: a young and volcanic winemaker for passion, coming from a family that has always been dedicated agriculture and breeding, owner of a farm called "Hoandlhof". Manni is one of the new personalities in the region linked to the world of wine, and is always looking for the perfect balance in its products, which meticulously manages its six hectares of vineyard, where each action is aimed at creating large bottles. Traditionally the grapes, which include the best wine-growing areas of the Bressanone basin, were given to the local cooperative winery; but later, more precisely in 1999, Manni decided that the time had come to take the big step, starting to make wine on his own. Since then, commitment and constancy are the keywords, which led him in 2003 to complete the construction of the new cellar, integrated within the family farm. Thanks to the goodness and typicality of its wines, its sympathy and its resourcefulness, the success of the young Manni Nössing farm arrived almost immediately, and culminated in prestigious awards by the leading Italian and foreign industry guides. Today the company produces about 25,000 bottles, especially white wines, divided between kerner, gewürztraminer, sylvaner, müller thurgau and grüner veltliner, to which is added the red Cuvée Espan from grapes blauer zweigelt and st. laurent.
The Alto Adige Valle Isarco Kerner DOC of Manni Nössing is a fresh and fragrant white wine, obtained in the flowered garden of Alto Adige DOC, from grapes harvested in the subarea of ​​the Valle Isarco. It vinifies in steel at a controlled temperature and stops on the noble lees until February, before being bottled. Pleasant and intriguing, well balanced by freshness and flavor.
South Tyrol Valle Isarco Sylvaner DOC by Manni Nössing this fresh and dynamic white is produced near Bressanone in Valle Isarco. After careful manual harvesting, de-stemming and soft pressing, the must is clarified naturally. The maturation takes place with a permanence on the noble lees until February. Quick and very pleasant wine.