List of products by brand Curatolo Arini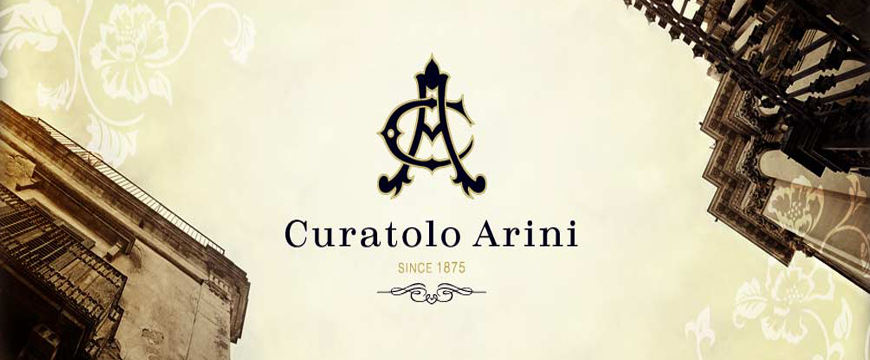 It was 1875, when Vito Curatolo Arini, in the wake of his success as a private winemaker, decided to turn his business into a winery, in the middle of his own vineyards, in the westernmost portion of Sicily, he built what, even today , is a cutting-edge winemaking plant, and began to produce precious Marsala, appreciated and marketed, right from the start, all over the world Vito also commissioned Ernesto Basile, father of the famous "Liberty Sicilian" or "Art Nouveau" , the label design of its first Marsala, this label is still in use and is known for its originality and elegance.
In 1970, then, took place for the winery Vito Curatolo Arini, an important turning point: the family decided, in fact, to add to its production a wide range of still wines, obtained exclusively from the native Sicilian vines, such as nero d'avola, frappato, inzolia and catarratto, these, which already in 1975 they had conquered the international market, expressing, still magnificently, the unique character of the Sicilian territory. Each new generation then helped to write a new chapter in the company's history, thus bringing forward the family wine tradition. A great contribution to the development of the Vito Curatolo Arini and to the maintenance of its role on the international markets was given by Antonio who, thanks to his precious chemical skills, ensured an unmistakable added value to the company's products.
Today Vito's dream is kept alive by his grandchildren and great-grandchildren who, together with their children, manage the company; all work in full respect for the family legacy and for those who have worked, since its foundation, in the company. The important collaboration then, close in 2004, with the wine expert Alberto Antonini, gave them the opportunity to introduce even in the best restaurants and the best wine shops in the world, both single-vine wines, consecrating them to success, and the already known Marsala.
The Marsala Superiore Secco by Vito Curatolo Arini is a blend of Grillo, Cataratto and Inzolia wines. Intense amber color, scent of toasted almonds, dried figs and raisins, soft and velvety taste. Aged for over five years in oak barrels. It is a guarantee for anyone who wants to taste the real Marsala.