List of products by brand Von Othegraven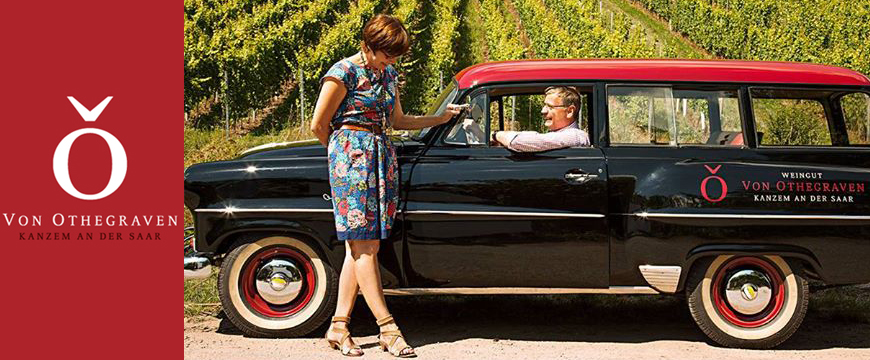 Weingut von Othegraven is a wine-growing estate in the Mosel wine region with a wine-growing history of the site from the 2nd–4th century and a documented tradition of more than 600 years. It is located on the lower banks of the Saar River a tributary of the Moselle River, opposite to the village of Kanzem.
The company extends over 16 hectares of pure riesling area to Kanzem owned by Gunter Jauch whose grandmother was a von Othegraven. Most of the wines have sweet and semi-sweet characteristics typical of the Kabinett and Spätlese classifications.
The Riesling 'Altenberg Spätlese' by Von Othegraven borns in the High Moselle from Riesling grapes in purity. Spätlese in German means "late harvest": grapes have more wealth and body of the Kabinett because they are allowed to mature for at least a week longer. Silky texture, stimulating, juicy and well-balanced taste.
The Riesling Trocken 'Kanzemer' by Von Othegraven was born in the High Moselle from Riesling grapes in purity. The rocky, mineral rich and rich in iron oxide, the careful selection of grapes selected and hand-picked, and finally fermentation with its natural yeasts, allow to give birth to this wonderful wine that can be tasted accompanied with delicate dishes of fish and vegetables.